The RNARS London (HMS "Belfast") Group held their usual yearly activity on board HMS Belfast. For this special occasion members travelled from many countries to be heard all across the bands worldwide with the call sign GB2RN. This is the amateur station which is situated in the bridge wireless office (BWO) on board the cruiser HMS Belfast.



---
On Monday, 17/04/2017, followed a visit of the HMS "Belfast".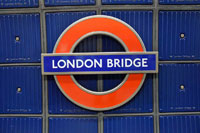 We reached the London Bridge
Modernization of London Bridge station and Hays Galleria
Tooley Street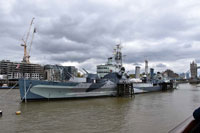 HMS "Belfast" at its permanent berth on the river Thames
Maren went aboard
Welcome aboard HMS "Belfast"
Maren met Abdel and Jorgen

Jorgen took us to BWO.
Workplaces at BWO
high ranking visit
Rod 2EØRPS, now as a supervisor
Rod, Jorgen and Maren
had a look at the visitors

This ended our visit to the BWO of the HMSB. See you again on Friday.

---
Tuesday, 18/04/2017, was earmarked to visiting the RNARS headquarter (HQ) at HMS Collingwood.
First we drove to Gosport to meeting our good old friend Doug G4BEQ.
London Waterloo
starting in a moment
by train to the West
A warm welcome
Doug G4BEQ und Maren DK9MOS

---
On Tuesday, 18/04/2017, now futher on to the RNARS headquarter (HQ) at HMS Colling-wood.
Doug G4BEQ and Maren DK9MOS at the gate to RNARS HQ
Radio operation and meeting friends at HQ
A visit to Doug followed.
Lou and Doug's home
with Joe G3ZDF
Rolling home
Unfortunately back to London.

---
On Wednesday, 19/04/2017, we took a visit to Canterbury.
We reached Canterbury by bus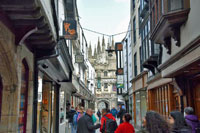 Welcome to Canterbury
in front of the Cathedral
Cathedral of Canterbury
inside the Cathedral
Tour of Canterbury
After strengthening further city stroll
Movement makes you hungry.
small reinforcement
along the city wall to the bus station
Back to our hotel

---
On Thursday, 20/04/2017, we had a visit to East End in London.
We reached East End by subway, the rest we walked.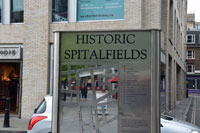 Spital Fields
Spital Fields market
Market
Further on to Brick Lane.
Brick Lane
Searching for Dinner
'Aladin' found
nice facility
We enjoyed the Dinner
We went on to the next subway.
From Aldgate to Ilford.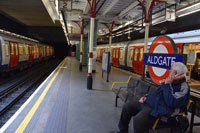 Valentines Park
Continue past the hotel to Angelika.
Visit to Angelika 2E1GDC
Our thanks for the nice evening.

---
AGM took place aboard HMS "Belfast" on Friday, 21/04/2017
On to the AGM
Coffee or Tea
assembled members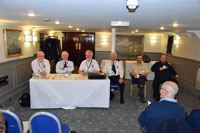 Committee of the London Group
discussions at AGM
among others Dave 2EØGLL and Joe G3ZDF, board member RNARS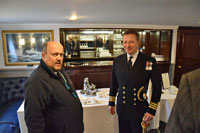 VIP Cdr James Nisbet VR RNR
with Marc GØTOC

---
Inspection by VIP aboard HMS "Belfast" on 21/04/2017
Inspection of London Group by VIP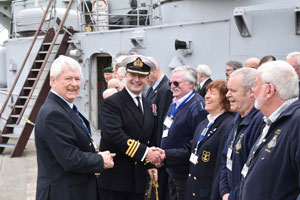 Inspection of London Group by VIP Cdr James Nisbet VR RNR
here at Maren DK9MOS
inspection successful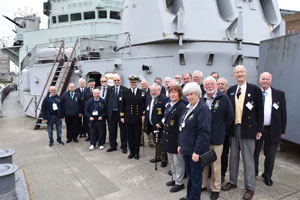 VIP Cdr James Nisbet VR RNR surrounded by London Group
Please follow us down to the social.

---
After the "stress" on 21/04/2017 we joined the Social in the wardroom of HMS "Belfast".
Social

---
After the "big stress" on 21/04/2017 we joined the BWO of HMS "Belfast".
BWO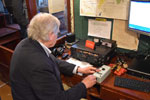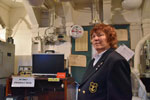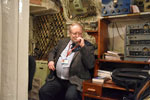 ---
Our Saturday excursion started with a visit to West India Quay as well as a visit of the Museum of London on 22/04/2017.
Drive to West India Quay
West India Quay
inward
Continue to the Museum of London docklands.
Museum of London
Docklands
our tour
Other
Museum of London
The Beatles - in the center
Let's move on
Museum of London
We left the Museum
Furtheron to RAR (Royal Arsenal)

---
Futheron to the Royal Arsenal Riverside at 22/04/2017.
Royal Arsenal Riverside
Woolwich market
Royal Arsenal riverside
RAR
Royal Arsenal pier
Royal Arsenal
London City Airport
towards London

---
Saturday evening we met Angelika at Great Spoon in Ilford for a common dinner on 22/04/2017.
Short break at the hotel
We met Angelika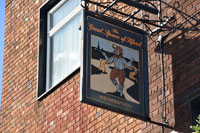 Great Spoon of Ilford
delicious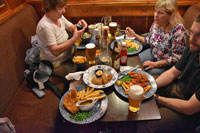 Maren, Angelika and Steven
Have a good night and till soon dear friends.

---
Our last day started with a stroll through Ilford on Sunday, 23/04/2017.
Ilford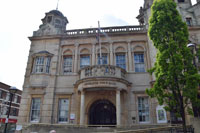 Town hall
Ilford
Ilford station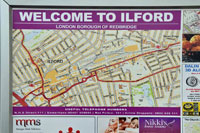 Bye Ilford. See you soon.

We went on to the airport.

---
Departure on Sonntag, 23/04/2017
Waiting at Heathrow for departure

---
Our happy time with friends passed far too quickly. Sincere thanks to our hosts who made it possible again for all of us to have an unforgettable time.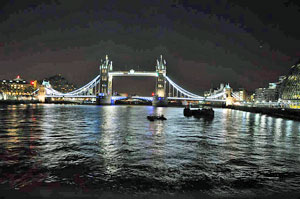 Tower Bridge at night
---
London and HMS "Belfast": I shall return!
---
Responsible: Hans-Jürgen DK9OS, MF787 RN4636 LG609
---


last update: 30/04/2017 © dk9os