RNARS London (HMS "Belfast") Group
(Affiliated)
---
Easter Activity Week 2018
---
HMS "Belfast"
Monday, 02nd Apr 2018 till Sunday, 08th Apr 2018 inclusive
The RNARS London (HMS "Belfast") Group held their usual yearly activity on board HMS Belfast. For this special occasion members travelled from many countries to be heard all across the bands worldwide with the call sign GB2RN. This is the amateur station which is situated in the bridge wireless office (BWO) on board the cruiser HMS Belfast.
---
March 2018 will see the 80th anniversary of the HMS "Belfast".
The launch took place at 17/03/1938. "GGCN" was HMS Belfast's marine callsign.
To commemorate this event we will activate the special Call sign GB80GGCN from the Bridge Wireless Office
from 01st March 2018 until 31st May 2018 inclusive..
A special QSL card will be printed to confirm all contacts.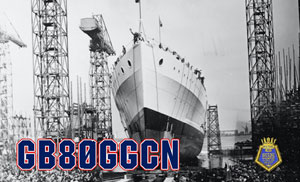 GB80GGCN qsl card

We look forward to catching you on the bands, 7-10-14 MHz and perhaps above if condx OK; CW/SSB and increasingly FT8 (mainly 7 and 14 MHz on Mondays).

Weekend March 17-18, the actual birthday, will be the key dates to have a QSO - if we can hear you over the noise from firing the 4" guns.
But you have 3 months to get into the log.

<! ----- NAV zu EAW2018 --------------------------------------------->

---

---
Some impression to our Arrival and Easter Saturday, 31/03/2018.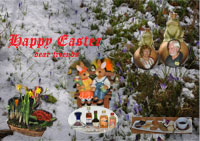 Happy Easter, dear friends
More to follow

---
Our happy time with friends passed far too quickly. Sincere thanks to our hosts who made it possible again for all of us to have an unforgettable time.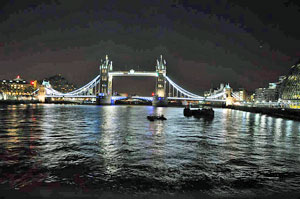 Tower Bridge at night
---
London and HMS "Belfast": I shall return!
---
Responsible: Hans-Jürgen DK9OS, MF787 RN4636 LG609
---


last update: 07/02/2018 © dk9os